ABOUT OUR BRAND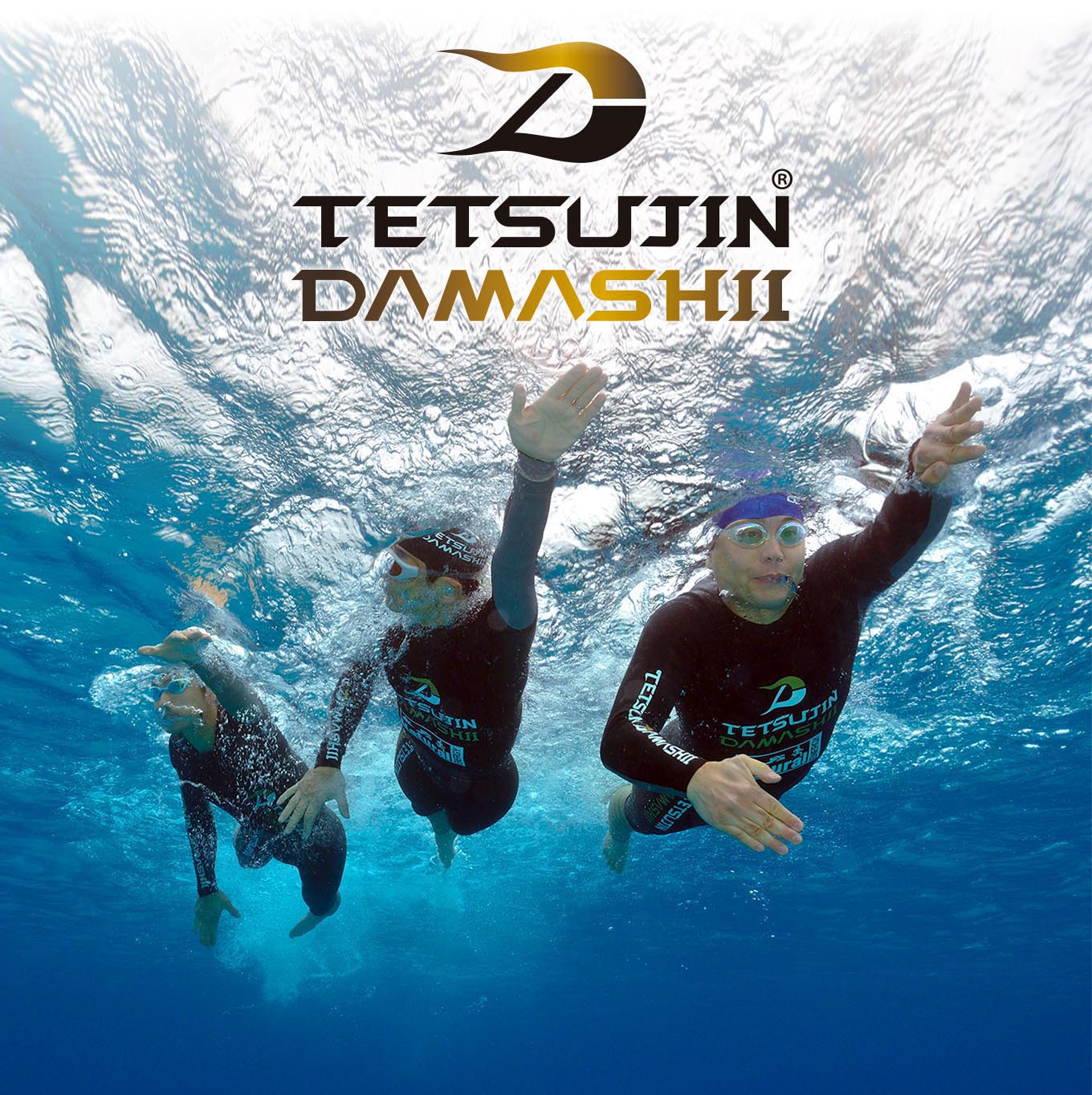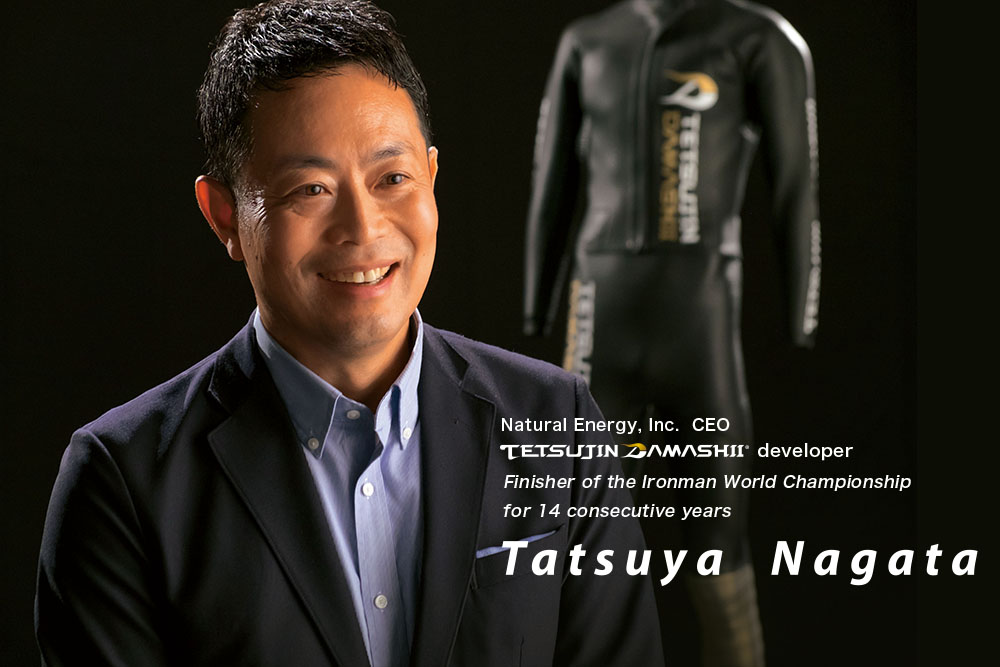 Natural Energy, Inc. CEO Tatsuya Nagata is a 14-time consecutive finisher of the most prominent triathlon in the world, the Ironman World Championship (3.86 km Swim, 180.2 km Bike, 42.2 km Run). One of the legends of Japanese Ironman, he has completed 55 long-distance triathlons, including 35 Ironman series races. During his athletic career that spans over 30 years, he has worked to both popularize triathlon and to develop the "TETSUJIN DAMASHII Triathlon Wetsuit." Never backing away from a challenge, he continues to be dedicated to the development of the sport and sharing the appeal of triathlon throughout Japan, Asia, and the world.
He is determined to develop the ideal triathlon wetsuit
in his home country of Japan.
It all started when a college friend asked me to join him in a triathlon. And now I've finished the Ironman World Championship for 14 consecutive years. I started a school for new triathletes in Japan to share what I have learned through my experiences. I have heard that many people do not participate in triathlons because they don't have confidence in swimming. These individuals believe they could get better results if they were able to improve in the swimming portion. I wanted to develop something to help them.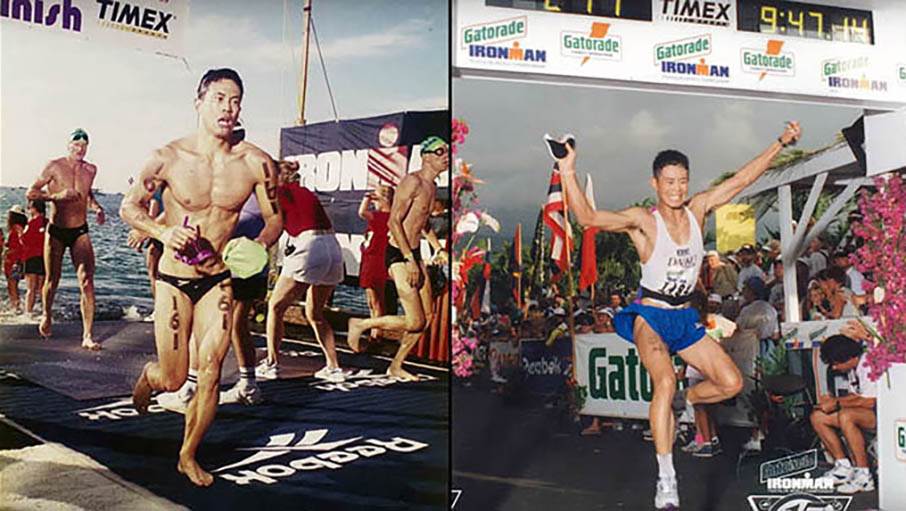 So I asked myself, "Being Japanese, what strengths do I have?" I even practiced meditation. I have worn over 20 different wetsuits, but the other brands were never a perfect fit or suitable in quality. So I decided to start my own company. I sought advice from an old friend of mine, Mr. Yamamoto, CEO of Yamamoto Corporation. We decided to work together to come up with the world's best wetsuit! The end product is the TETSUJIN DAMASHII®, made by our company from planning and development to design and execution.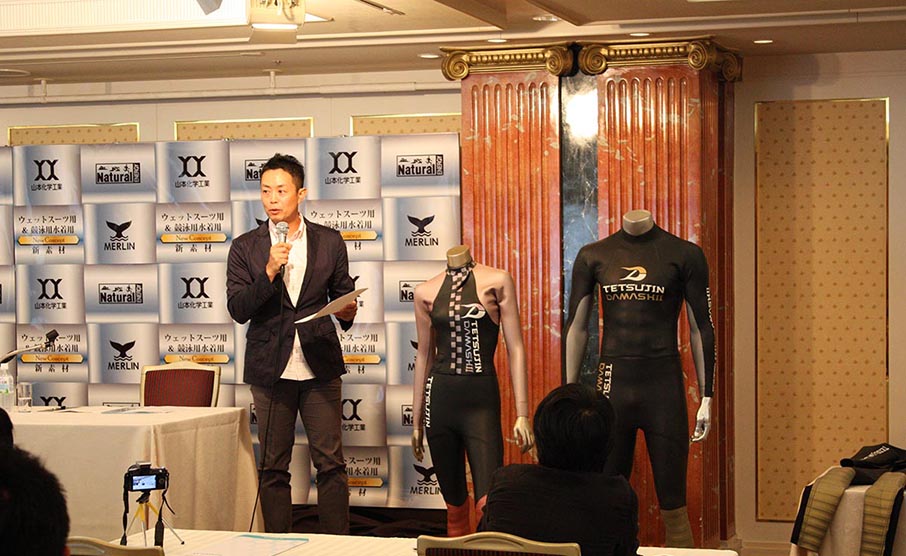 High Function, Fully Custom-Made with Japanese Quality
Our Japanese-made products are fully custom-made and designed and produced with high-quality Japanese engineering. In addition to making a more buoyant and flexible wetsuit, we were able to lessen the water resistance level down to 1/100 of the human skin. The Premium α wetsuit not only lowers your swim times but also helps to lower fatigue levels, allowing you to swim faster while saving energy for biking and running. A full customer ordered wetsuit that fits your body. That's the ultimate, ideal triathlon wetsuit!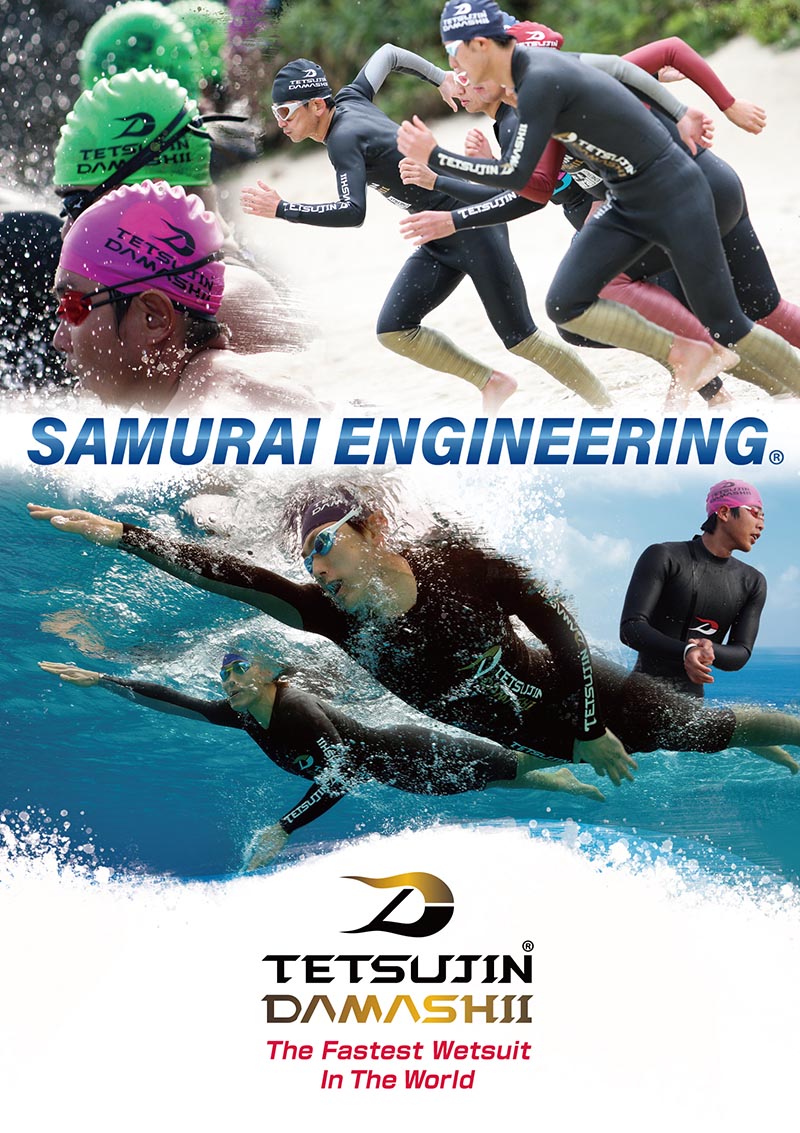 From Japan to Asia, and to the World
We want triathletes all over the world, and not just in Asia, to use our wetsuit and help them achieve their goals and reach the next level. We hope that you too will reach your goals with TESTUSJIN DAMASHII® and experience the wonderful world of triathlon.
TETSUJIN DAMASHII® SPECIAL PV
---